Automa. burettes DURAN® cl. B white, grad, 10:0,02 ml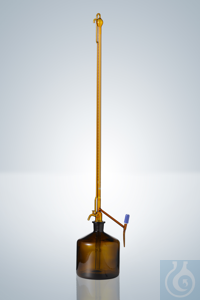 The picture may be different from the article and can include supply, which is not in the standard scope.
Order-No.: 3420360
Price on request
for 1 piece plus VAT (25%) plus shipping costs
Automatic burettes DURAN®, class B white graduation, 10:0,02 ml, incl. 2000 ml bottle (amber glass), Pellet, short line, lateral stopcock with PTFE spindel, without intermediate stopcock, acc. to DIN EN ISO 385.
(-) Technical data:
Registrirani zaštitni znak:
DURAN®
Nazivni volumen:
10 ml
Materijal:
Borosilikatno staklo 3.3
Razred točnosti:
B
Netto masa:
1,354 kg
EAN kod:
4049338013722
Podjela mjerne skale:
20 µl
Proizvođač:

Hirschmann

Article-No:

3420360

Category:

Burettes
Show all Burettes from Hirschmann

Index:

Schilling burettes, burettes with spind, pellet burettes, schellbach burettes

Vrijedi do:

31.12.2023

Last Update:

31.12.2022